Explore Bangalore
The city is popularly known as "The Silicon Valley of India"
About
Bangalore
Bangalore, officially called Bengaluru, is the capital of Karnataka. It is the second fastest growing metropolis of India and also the fourth highest GDP contributor after cities like Mumbai, Delhi, and Chennai. Bangalore is popularly known as the 'Silicon Valley' of India for being a major IT hub of the nation.

IT moguls like Wipro and Infosys have their headquarters in the city. The bustling cosmopolitan city with an all-year-round pleasant climate has many cafes, shopping malls and restaurants for a luxurious and upscale lifestyle.

There are many notable institutions located in the city such as Defense Research and Development Organization (DRDO), Indian Space Research Organization (ISRO), Indian Institute of Science (IIS), Indian Institute of Management (IIMB), National Aeronautics Laboratory (NAL) and National Law School.

Bengaluru – A Tourist's Heaven
Bangalore- A City of Gardens and Techno Park

Legend has it that King Veeraballa of Vijayanagara once lost his way in a forest. Hungry and exhausted, he chanced upon an old woman cooking outside a hut. He begged her for food and was given a bowl of baked beans or 'benda kallu' in Kannada.

The king's gratitude was so immense that he named the place after the dish. Hence the region came to be known as 'Benda Kallu Ooru', or 'Land of baked beans' which eventually became Bangalore.

Bangalore (Bengaluru), also known as the Silicon Valley of the south, is a perfect example of peaceful coexistence. Recent years have seen Bengaluru develop and grow exponentially, while staying true to its roots. Despite its gradual metamorphosis into a concrete jungle filled with corporates and high-end pubs, Bengaluru remains a tourist hub with several million tourists flocking to see the various sights in and around the city every year.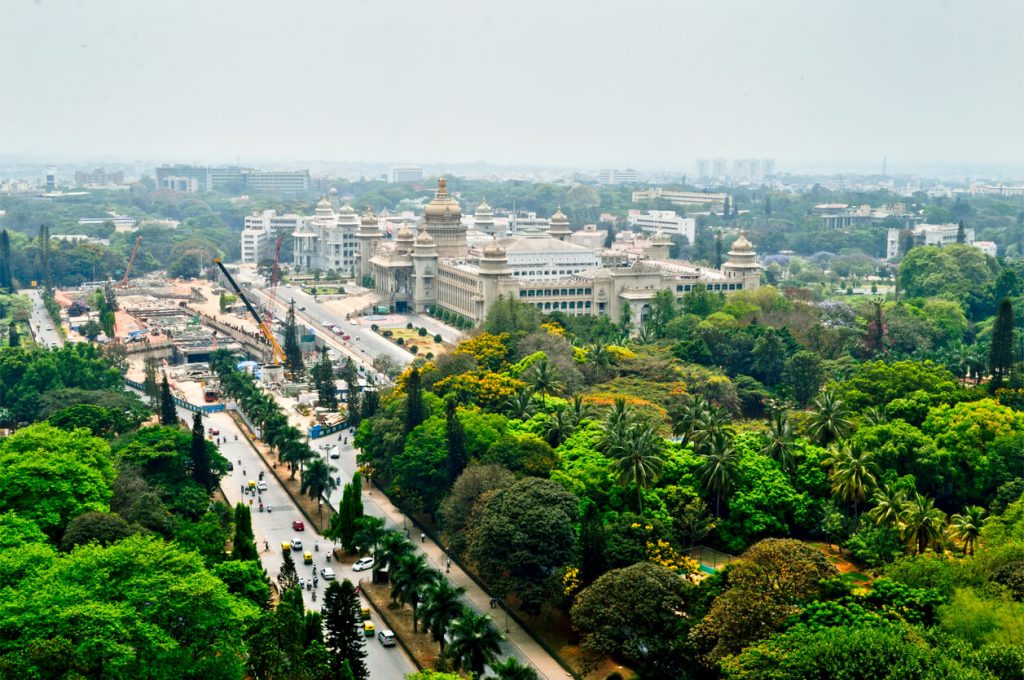 Contact us
Copyright 2021 CityAvenue.com Travel Bengaluru pte. Ltd. All rights reserved
Site Operator: CityAvenue.com Travel Bengaluru pte. Ltd.